BTS Jungkook's 'Falling' cover song is enjoying super-powerful popularity, surpassing 10 million views and topping the world's most popular videos for 2 days in a row.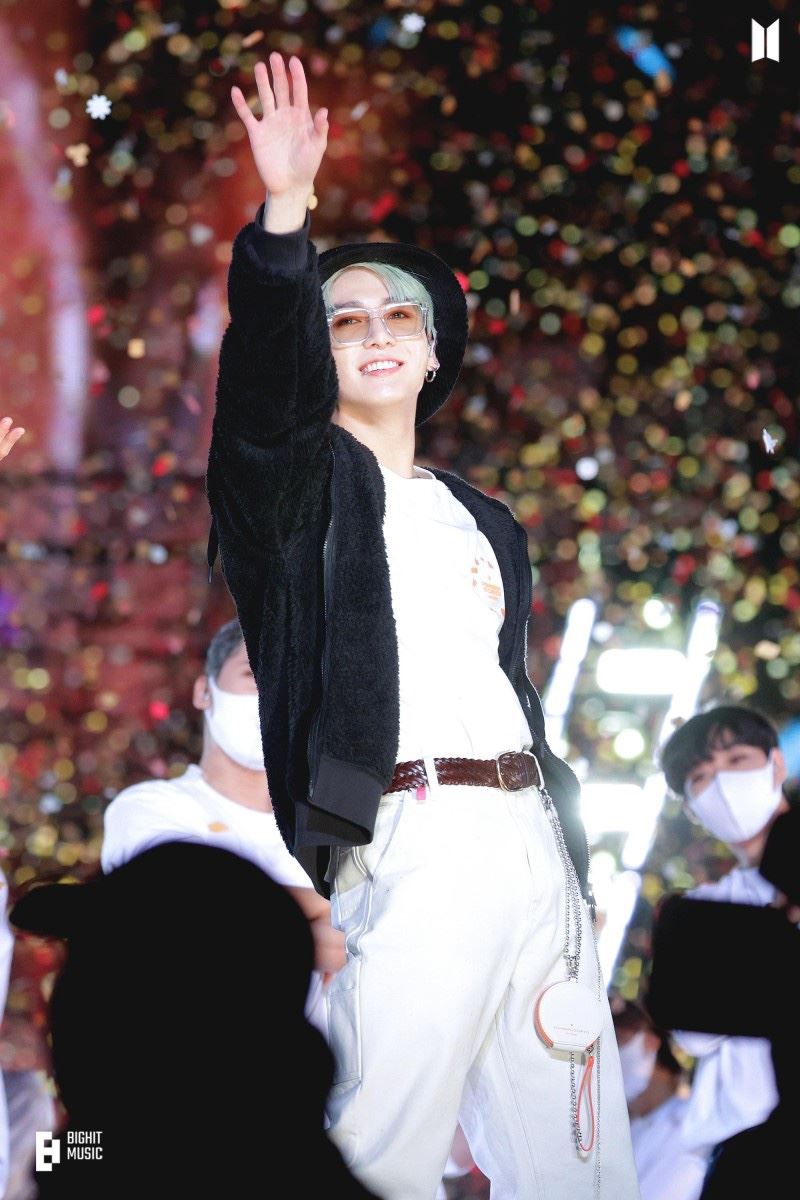 On the 29th of last month, at 00:00 on the official YouTube channel of BTS, Jungkook released the cover video for 'Falling' by the world-famous pop singer 'Harry Styles', and it surpassed 10 million views around 6 am on the 30th.
Jungkook decorated the introductory part of 'Falling' sweetly and softly, elevating the desperate sensibility with his own color with a clear voice and faint tone, giving a deep lingering sound and strong ears. He added a deep resonance to the song with his own chords, and as he went into the chorus, he sang explosively high notes with a stronger vocal and stole his ears. Jungkook boasted of excellent vocal skills that control everything from breathing to emotional lines without disturbing him, and doubled the sadness with the vibration of minute tremors, boasting the unique singing ability of 'emotional vocals'.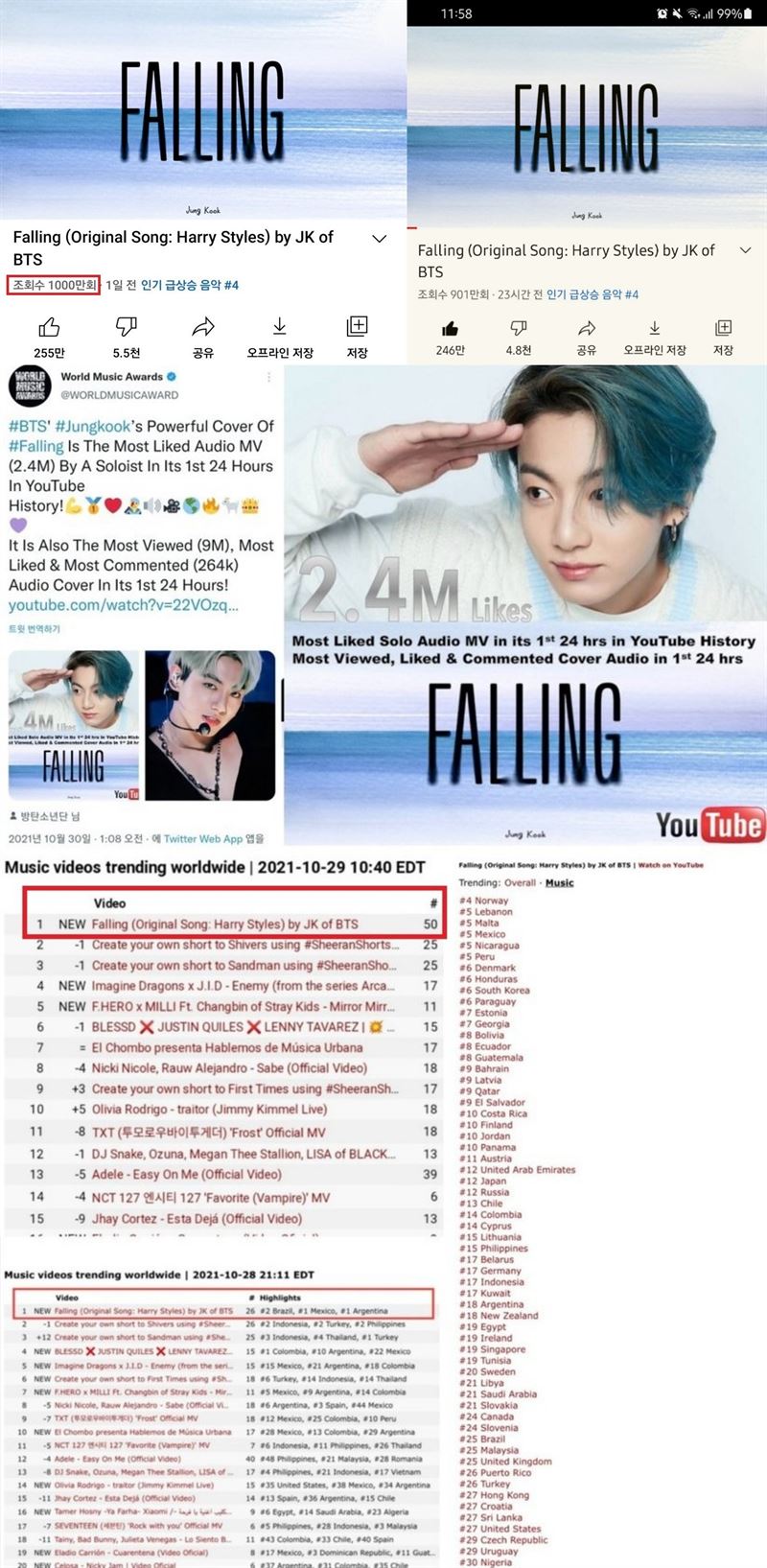 On the 30th (Korean time), the world-famous World Music Awards (WMA), which is also called Europe's Billboard, said, "BTS Jungkook's cover 'Falling' is an audio music video of a soloist who got 2.4 million 'likes' within 24 hours on YouTube and was released. An audio cover that got 9 million 'most' views, 'most' likes, and 264,000 'most' comments within 24 hours."
With "2 days in a row", 'Falling' climbed to the top of the YouTube music category's worldwide most popular video and the 4th real-time popular video, showing off its overwhelming global popularity as it trended in 60 countries.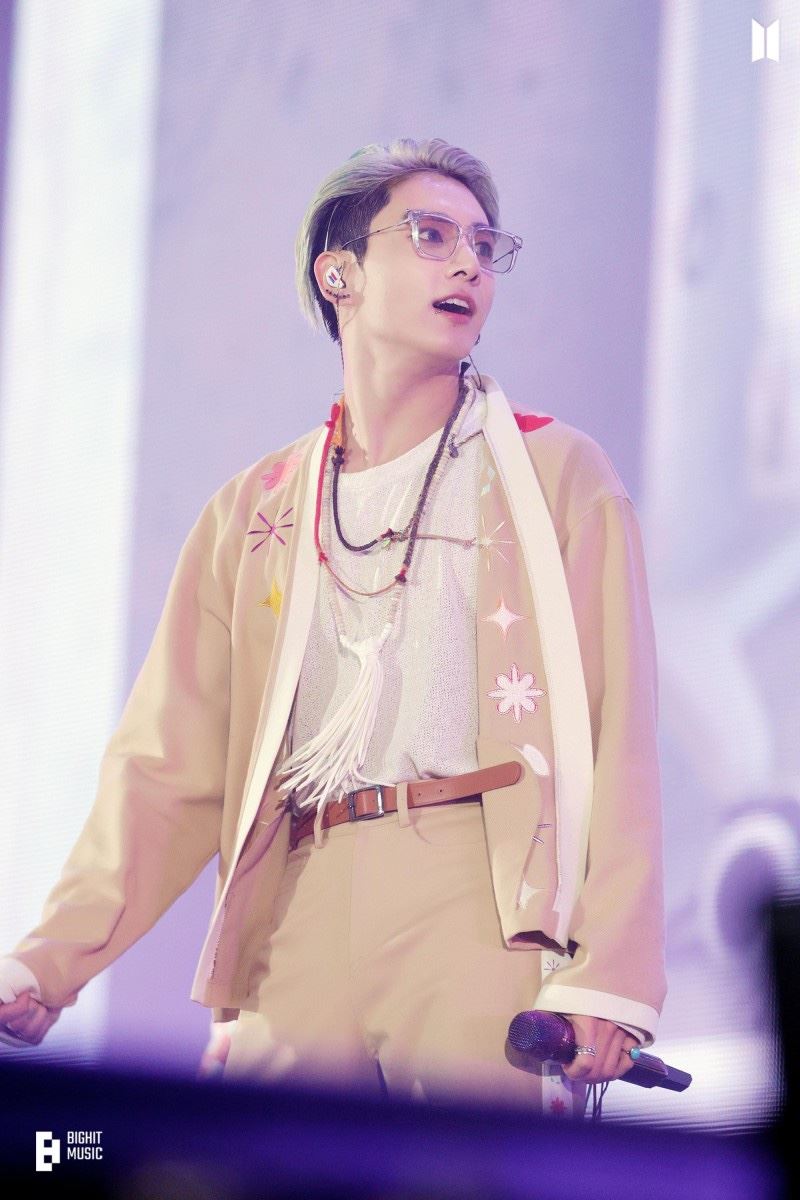 On the other hand, from the beginning of his debut, Jungkook is Zion. ' and 'Like That' by Radi. They are also steadily releasing cover songs by domestic singers.
In addition, Jungkook's 'Nothing Like Us', '2U', 'Peaches', 'Hold On' by Justin Bieber, 'Stay' by The Kid Laroy & Justin Bieber, '10,000 Hours' by Dan + Shay & Justin Bieber, Bruno Mars 'Leave The Door Open' by Troy Sivan, 'FOOLS' by Troy Sivan, 'We Don't Talk Anymore by Charlie Puth, 'Paper Hearts' by Tori Kelly, 'smile again, me & ur ghost' by Black Bear, Lau B's 'Never Not' and Adam Levine's 'Lost Stars' are also continuously releasing song covers of foreign artists, showing their own versatile vocal capabilities that transcend genres.