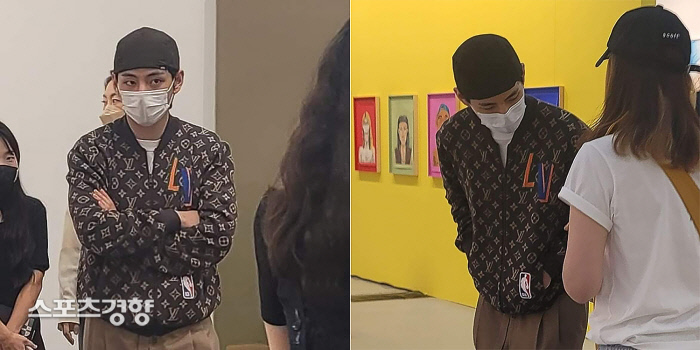 What was the appearance of BTS member V's visit to the exhibition in the face of unexpected dating rumors?
BTS V attended the '2021 Korea International Art Fair (KIAF)' VVIP preview event held at COEX, Gangnam-gu, Seoul on the 13th and looked around the exhibition.
On this day, V wore a blouson jacket with the Louis Vuitton logo and wide two-tuck slacks. By wearing a ball cap backward, the atmosphere that could have been heavy was lightly diluted(He looks so hot😍). BTS, including V, are also global ambassadors for Louis Vuitton.
V, who seemed a bit nervous, was also reported to have had conversations with other fans throughout the exhibition.
At that time, V visited the exhibition with Choi Yun-jeong, the wife of Philip Jeon, the wife of the Paradise Group Chairman, and Mo Jeon, the daughter of Philip Jeon, who was also present. Because of this, rumors of V and Jeon's dating broke out.
Some netizens raised suspicions that the bracelet that V usually wears is a product of a brand launched by Mr. Jeon.
Big Hit Music, the agency of BTS and V, dismissed the dating rumors, saying, "Choi Yun-Jung's family and V are just acquaintances." The bracelet (check out Taehyung same style bracelet) that V was wearing was also known to have been gifted to him by the same member, Jin, and the dating rumors ended as a happening.


V also showed an uncomfortable feeling about the unexpected dating rumors in a roundabout way.
On the 15th, V said to the fan community Weverse, "It's pathetic. I want to sing 'wow'," he wrote. 'Wook' is a song from the 4th album of BTS, which contains criticism of rumors and comments that hide anonymity and hurt others. This is an indirect way of revealing the current situation.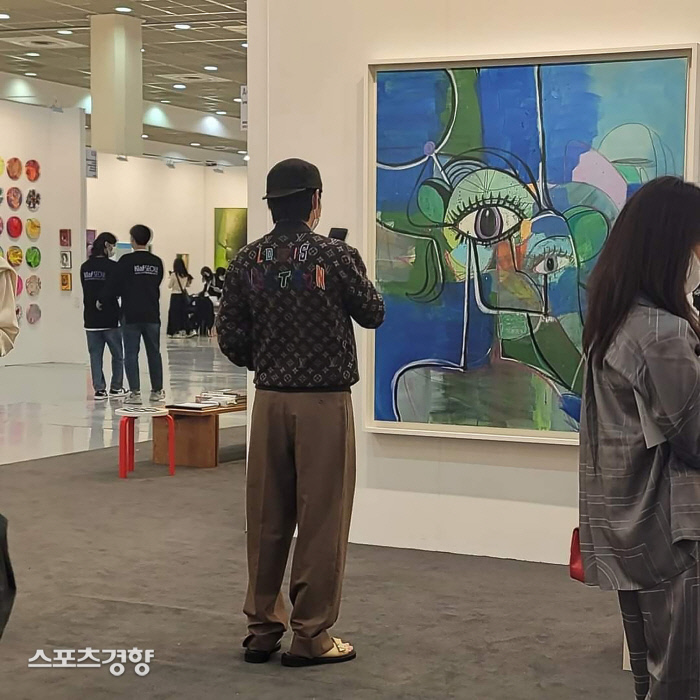 V's anger did not stop there. He also posted a message saying, "Today, they will sting a poison in the back of their neck." "Please be careful of the back of your neck."